LAIDLEY 2
Free Range Kids Early Learning Centre
What Makes Us Unique?
At Free Range Kids Laidley 2 we believe in the concept "It takes a village to raise a child". We respect and embrace a child's parents as their first teachers and carers in their life.  When a family joins our centre community, we ensure we collaborate and partner with all family members and community links that may be engaged. We acknowledge that the local community play a vital role in the developing a child's agency and ability to discover the world around them. Our team of highly qualified and experienced long term educators are well established local community members who are involved in many local events, clubs and sporting teams. They are passionate and committed to provide high quality, play based educational programs inclusive to all children in our care. We welcome you to our centre to come and meet the "village" who are here to support and care for your special little members of your family.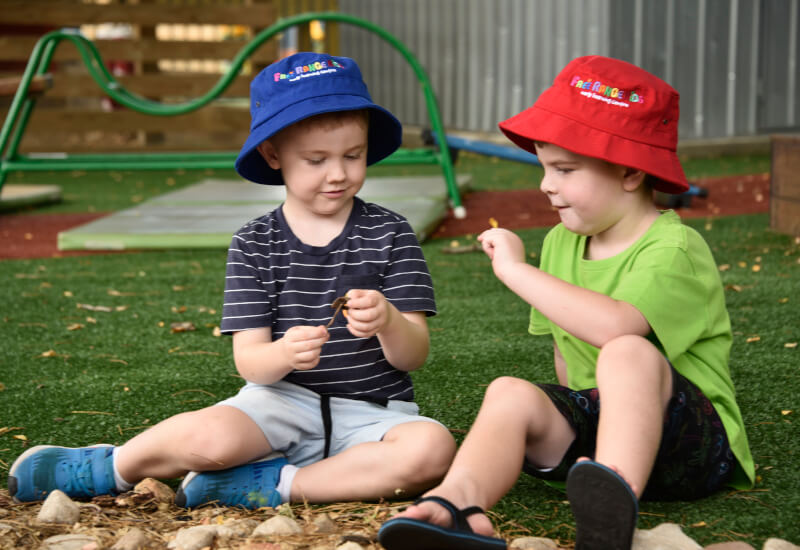 Free courtesy bus service available
Before and After school care for Laidley District state school
Vacation care available for any school
Government approved Kindy program including transition visits to school
Regular community engagements - excursions and incursions
Collaborative partnership with Kambu and Inclusion Support
Newly renovated natural play spaces
Extra Curricular Activities
In Room Meditation & Kids' Yoga
At Free Range Kids Laidley 2, our Kindergarten Program runs 5 days per week with a Bachelor Qualified Early Childhood teacher. We engage our local primary schools to ensure we are supporting the children's transition to school to a high standard.
Meet Our Manager
Laidley Centre 2
Tabitha Swingler
Laidley 2 Director
My name is Tabitha Swingler and I have been working in the early childhood industry for the past 14 years. I hold my Advanced Diploma in Children services and I'm currently studying towards my Bachelor of Education majoring in Early Childhood.
I'm very passionate about early childhood and believe the early years are extremely important as they set the foundations for children's learning. As an Educator I'm in a privileged position to inspire and support children on their journey of learning and discovery. I also love supporting my fellow Educators within the centre to guide each child's learning experience and support them to be caring, respectful and inclusive of all others. 
For the past 11 years of my career I have worked in Laidley and built strong community connections. A positive sense of community supports children's belonging and learning. I'm committed to continuous improvement and I endeavour to provide quality education and care to every child and family within our centre community. 
Please click the button below and fill out our waitlist form to enquire for Free Range Kids Laidley 2 Centre. If you have any questions or you'd like to learn more, please call us today on 07 5465 2007
Contact Our Laidley 2 Centre
We welcome you to come and take a tour of our centre and see for yourself why everyone is raving about Free Range Kids.
237 Patrick St Laidley 4341